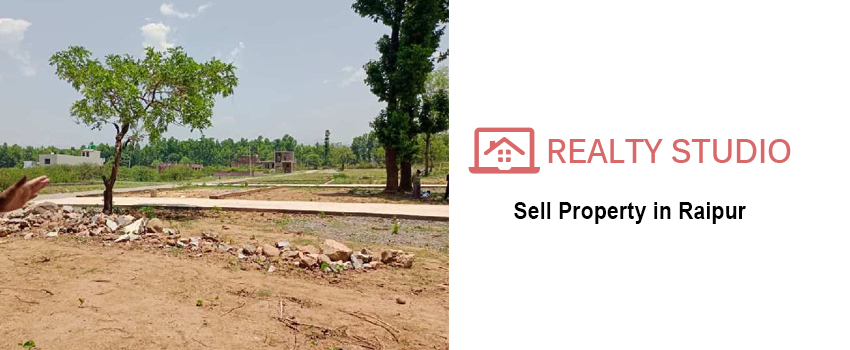 Did you assume that purchasing a home would be a huge undertaking? So you've never really attempted to sell one, have you? Because it includes one of your most valued things, selling a property may be a significant endeavor. You undoubtedly have numerous feelings and memories connected to the building that has provided you with shelter and security for such a long time.
You have also made a big financial investment in it. Therefore, even though you've decided to relocate or upgrade to a new home, Selling Property in Raipur won't be easy.
There is a ton of paperwork to be done on top of the fact that you want to obtain decent money for it. And to prevent any complications while or after the transaction is complete, all laws and paperwork must be completed correctly. Here are all the things to think about and handle when selling a house.
The Reason:
You could have chosen to sell your home for a variety of reasons. One of the causes may be that you need a large chunk of money shortly. You may also need to relocate to a larger residence because you have outgrown your current one. The desire to live in a better neighborhood and have a better lifestyle might be another justification. The list keeps on. Therefore, you must determine if your justification is sound enough to support such a significant decision or not.
Can You Afford?
Are you selling your home to buy a bigger or more upscale one? Then you must decide if you can pursue it without running into financial trouble. It is advised to comprehend the process's associated costs. Next, get help from a loan officer to comprehend the mortgage you qualify for and how much you will have to pay in installments every month.
Property Evaluation:
When it comes to selling a house, this is one of the most important considerations. To meet their sales goal, many brokers may attempt to close the deal in the buyer's favor. You, the vendor, stand to lose in such a scenario. This is why doing your research before seeking a buyer is crucial. To avoid selling a home for less, get your property evaluated by a reliable source to determine its true value.
It is advised to have it tested in several different locations. To do this process, you might utilize online calculators for property values. Additionally, it is a good idea to have a look around and see what similar houses in your neighborhood are going for on the market.
If you're trying to figure out how to Sell Property in Raipur profitably, keep this in mind. You may do the process on your own if you are knowledgeable enough in the industry and have the time to search for a buyer and execute all the necessary paperwork.
In this case, though, it is advised to seek expert help because doing everything on your own might be rather daunting. Furthermore, even a minor error on your part might be detrimental.