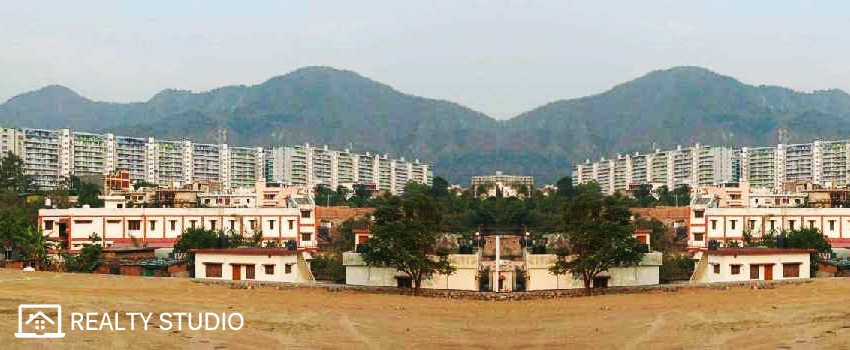 Real estate is real property that refers to land, attachments, and the rights and interests that a property owner wants to enhance the property. People prefer to buy real estate property as an instrument of investment.
Real estate has specific characteristics that relate to its economic impact or physical nature. But a real estate property can be of different types, such as residential, commercial or industrial.
The Uniqueness of Real Estate Agent
A real estate agent helps their clients purchase, rent, or sell properties. They advise clients about market conditions, conduct walkthroughs, and provide guidance and assistance through buying, selling or leasing properties.
If you want to provide information about your specific real estate duties and responsibilities, add your company's details to the real estate agent job description to create a custom job description.
Responsibility of Real Estate Agent
The responsibilities of the best real estate agents in Dehradun are as follows-
-Generating client leads to sell, buy, and rent a real estate property.
-Counseling clients based on market conditions, prices, and mortgage property.
-Developing a competitive market price by comparing the properties' prices with others.
-Creating a list of real estate sale properties with information on location, features, and square footage.
-Showing properties to potential buyers and renters.
-It presents purchase offers to real estate property sellers.
-Reviewing purchase contracts to ensure proper terms.
-Promoting properties with ads, open houses, and listings.
-Preparing loyalty contracts, purchase agreements, rental agreements, and deeds for real estate transactions.
The Requirement of a Real Estate Agent
The significant requirements of the real estate agent are as follows-
-An authentic real estate agent must be a licensed holder
-A real estate agent should have enough experience with sales.
-Vital communication skills are a critical benefit of the real estate agent.
-A real estate agent should know a particular property's market value adequately. A real estate agent cannot sell a property without a proper market valuation.
Process of Finding a Proper Real Estate Agent
If you want to find the best real estate agents in Dehradun, you should consider the following factors-
-You can get a reference from friends and family. You can ask people in your network if they can recommend a real estate agent with good experience. First-time buyers are different from those of repeat buyers. Choose a real estate agent with a good market reputation and ethics code of ethics.
-Buyer agents and seller agents are different for real estate property. A buyer's real estate agent represents homebuyers in a real estate transaction.
-You can research online to find potential candidates. Check the agent's website and social media accounts to understand their working potential.
-You can arrange a face-to-face interview with a few real estate agents to understand their active potential.
These are the unique and extraordinary processes that will help you to choose the best quality real estate agent